Rosemary Basil Nutmeg Thyme Punzel, is the royal daughter of Rapunzel.
Rosemary is a royal, she thinks her destiny is ok...More or less.
ProtrayerEdit
Rosemary's protrayer is Stephanie Scott from A.N.T. Farm. She has the long blonde hair. She also has the Royal attitud. She sounds as if she wants to follow in her mother's/father's footsteps.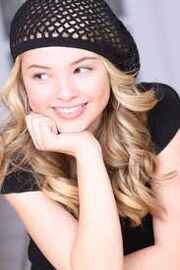 Ad blocker interference detected!
Wikia is a free-to-use site that makes money from advertising. We have a modified experience for viewers using ad blockers

Wikia is not accessible if you've made further modifications. Remove the custom ad blocker rule(s) and the page will load as expected.