Evie
Character Profile
Parent Story
Any.
Age
10
Alignment
Royal! YEAH B**HES!
Roommate
Me? My little sis.
Secret Heart's Desire
None,Couldnt care..*blushes*..be a good Role-player
My "Magic" Touch
I play the Trumpet professionaly and in the School Band
Storybook Romance Status
Im dating a boy called Aidan,he keeps looking at my boobs though.
Oh "Curses!" Moments
Never.
Favourite Subject
None,hate school.
Least Favourite Subject
All of them.
Best Friends Forever After
My Posey
PumpkinPieLover, better known as CrackleCrazyDrawer10 and Evie is a part of the Ever After High fandom.
Favourite Youtubers
Edit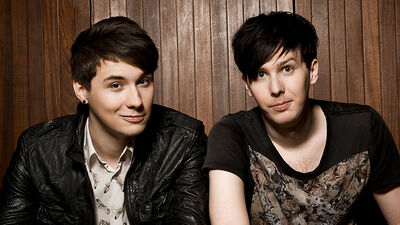 Danisnotonfire (Dan)
AmazingPhil    (Phil)
Casper           (Casper)
KickThePj       (PJ)
Smosh   (Ian and Anthony)
Original Characters

.

Edit
 Maci-Go-RoundDaughter of the Sadistic Nursery Rhyme The Merry-Go-Round
Story Work
Edit
Inception we invented that Conception (Song and Story)
Email: evie1502@gmail.com , alicemadnessreturns1@gmail.com  lovelillianface@gmail.com, superlady011@gmail.com
DeviantArt:' CrackleCrazyDrawer10'
Pesterchum: knifesbearsBlood
Favourite Songs
Edit
1.It changes.
2.It changes
3.Frozen-Fixer Upper
4.Lana Del Ray-Videogames
5.Estelle-American Boy 
6.3OH!3-My First Kiss
7.The Pretty Reckless - Heaven Knows 
8.Lorde-Royals
Ad blocker interference detected!
Wikia is a free-to-use site that makes money from advertising. We have a modified experience for viewers using ad blockers

Wikia is not accessible if you've made further modifications. Remove the custom ad blocker rule(s) and the page will load as expected.