This character has been adopted by Emmarainbow432

An English Rose, that's what they like to call me

— Nevaeh's tagline
Naeveh is the 'perfect angel' of Ever After High.
The owners driver page is Emmarainbow432's driver page
Character
Edit
Personality
Edit
Naeveh comes off as a perfect girl, but actually is a fraud.
In public, she a perfect angel with a modest demeanor and attitude. She compliments everyone and has lots of friends/acquaintances.
Not in real life.
She actually is a weakling that succumbs to everyone else's ideas. She feels the need to be a perfect angel, and does just about the opposite of what she wants to do.
Portrayal
Edit
Hilary Duff would fit the role nicely, live action and in voice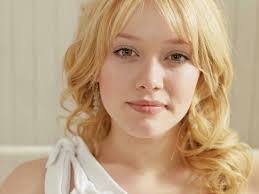 Appearance
Edit
She has blonde hair and brown eyes that is always up in a bun. She actually dyes her hair, because it is originally brown.
Fairy tale – Fairy Tale Name Here
Edit
How the Story Goes
SUMMARISE TALE!
How does Character Name come into it?
Edit
How do they come into it?
Relationships
Edit
family stuff
which idiots do they hang out with
what weirdo thing lives with them
Who do they fangirl over?
basically what they wear
placeholder
Legacy Day
Edit
placeholder
add photos!