Welcome to the Ever After High Fandom Wikia!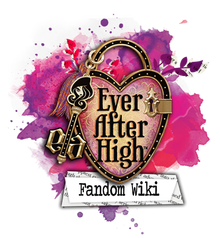 Welcome to the Ever After High Fandom Wikia.

Here, fans of the franchise can post their original characters, fanfiction and fanart, interact with other fans and show off their creativity.

Happy rewriting, authors of your own story!

If this is your first time here, please read our guides before proceeding.

We currently have

5,307 articles

.
The OTMs ("Of the Month"s) are a user based vote hosted every month on the Ever After High Fandom wiki. There are two votes, Character of the Month and Ship of the Month. The winners of each are given a feature on the front page for a month.

All previous winners are posted permanently on the COTM and SOTM pages and the voting is done via the blogs. Find the current vote here!
Just as much as he cares about others, we care about Icarus Juniper as he firmly roots himself as March's character of the month! With a grim fate, he reluctantly takes his place as the Brother in Juniper Tree. Try branching out and take a leaf out of his book as you move forward!
The Squad of the Month, the Muskeedorks, march their way to victory! Sharper than their swords, with wits like knives, this is the group destined to follow out the grand tale in Alexander Dumas' The Three Musketeers! Three might be a crowd, but this squad of four with three on the side is an absolute riot.
Favourite EAH male character?