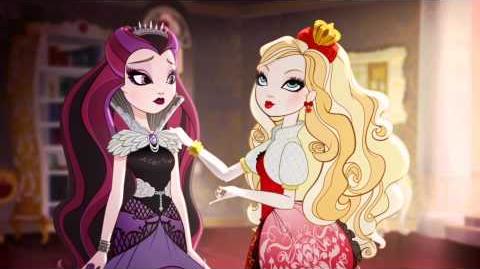 Ester Scrooge is the daughter of Ebanezer Scrooge from A Christmas Carol. Ester is a Rebel. Even when she's bothered by holiday joy, she doesn't want to destroy it. She is owned by Moomoomoon.
Portrayer
Edit
Mandy Siegfried would play her voice.
Character
Edit
Personality
Ester is known for kindness, and her father is not proud of it.She seems to hate modern technolagy, and seems to throw a screaming fit saying,"Why dosen't my time have this! You have fun at home! What about me?!" Then Ginny has to come and calm her down. She hates giving , and dosen't like presents. 
Apperence
Ester has frizzy gray hair, fair skin, blue eyes, and no lipstick. She tends to wear a raggady dress.
Relationships
Ester has a really nice friend named Ginny Gothal, who is also her roomate. She hopes for a pet.
Ad blocker interference detected!
Wikia is a free-to-use site that makes money from advertising. We have a modified experience for viewers using ad blockers

Wikia is not accessible if you've made further modifications. Remove the custom ad blocker rule(s) and the page will load as expected.