Embrace who you are, down let others push you around! And changing stories is fine, especially is you have an un-happy ending... -Cherry Hood
Cherry Hood, is the daughter of Little Red Riding Hood, or Little Red Cap, and Mr. Badwolf (the big bad wolf)
Cherry is a Neutral, and not ashamed of her wolf side.
Extra Info
Edit
She lives at her parents home during weekends, when she's sick, and sometimes during school breaks. She lives at her dorm-thingie during the week.
PortrayersEdit
Lucy Hale would make an amazing live action actress for Cherry.
Taylor swift would voice Cherry in the webisodes.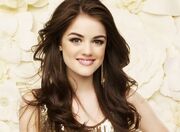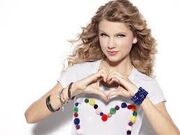 Ad blocker interference detected!
Wikia is a free-to-use site that makes money from advertising. We have a modified experience for viewers using ad blockers

Wikia is not accessible if you've made further modifications. Remove the custom ad blocker rule(s) and the page will load as expected.